I had to take a break from my poll for a couple days since I was on a family trip. I actually begged my mother to leave me at a gas station in rural Texas so I could arrange my own transportation home. Yup, it was really
that
bad. Luckily, I could come home and google for pictures of attractive people.
In a surprise upset, Gail Simmons beat Tahmoh Penikett by two votes and remained in the poll.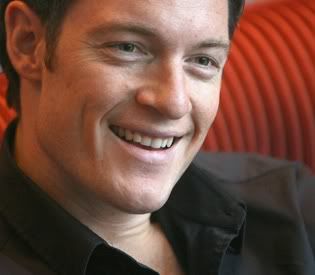 Good-bye, Tahmoh! I will miss your high cheekbones and prominent nose, but I get why those features might not it for other people. I'm actually really proud of Gail for sticking it out so far. Unlike the other remaining contestants, she doesn't have the benefit of a lifetime in the spotlight, learning her camera angles. Her publicity photos are few and far between, and she's much more normal looking than other people here. But she's still in.
Vote for the person you find LEAST attractive